The Beast: The Best Wooden Rollercoaster on the Planet !

Deep in the woods of Ohio lies the Beast. The Beast opened in 1979 at Kings Island just outside of Cincinatti, Ohio. Today the Beast still is retains its world record of being the longest wooden rollercoaster in the world with a total track length exceeding 7400 feet !

The Beast has two lifts. The first drop is over 140 feet (above) and sends riders through an underground tunnel at  a rough speed of 65 mph. The second drop is almost as impressive as the first which leads to another dark tunnel as the rage continues.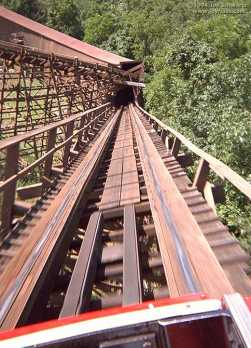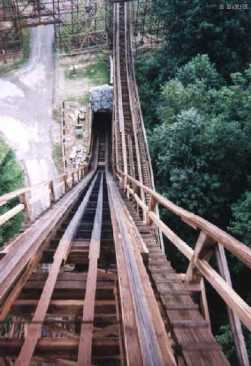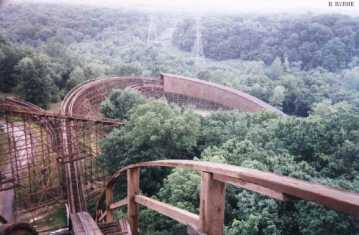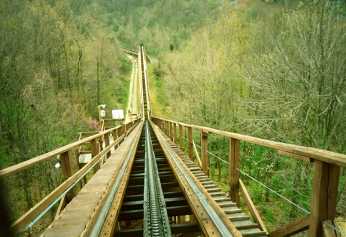 Just when you thought the rage was over, you are sent up a second lift (below), and the best part, the grand finale begins as you speed towards a dark underground tunnel and round a 800 degree helix curve. Midway through the curve you see daylight then another dark tunnel as the rage becomes its greatest and roughest.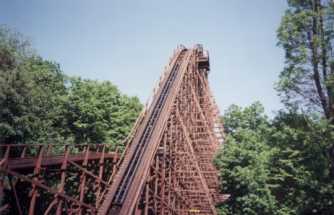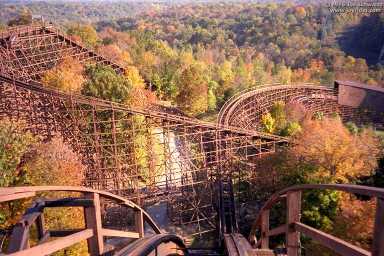 Warning: The Beast is rough, and intense  rollercoaster ride, and may not be suitable for those with a weak neck or back.

The total time duration of this wooden rollercoaster is 4 minutes, 52 seconds.


A few tips: The line on the Beast can be as long as 3 hours so, you want to ride as soon as possible. The best view is in the front. The roughest is in the very back. (left)

A few specs:

Maximum Height:

130 feet
Maximum Drop:

   141 feet
Maximum Speed:

  65 mph
Track Length:


7401 feet
Ride Duration:


4 min 52 secs.
My rating



10/10