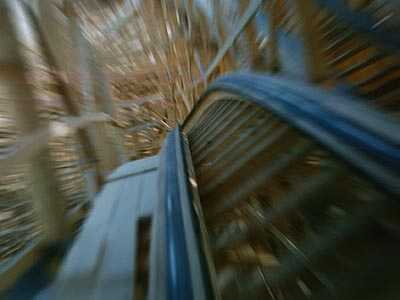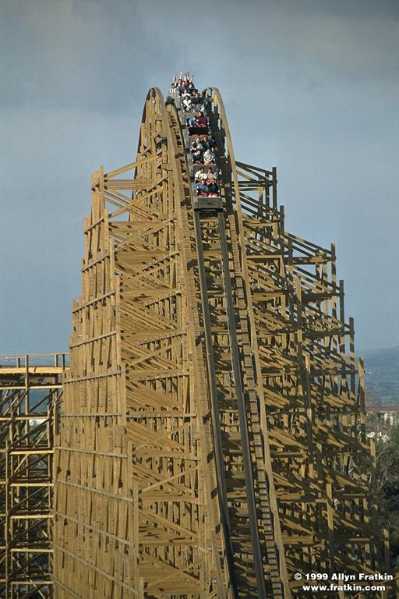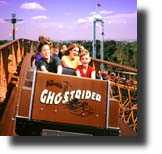 The Best Wooden Rollercoaster in the West !

Something undead, lurks in southern California city, Buena Park where you will find the most terrifying rollercoaster in the west: Ghostrider, located in world famous Ghost Town at Knott's Berry Farm.

At first sight, Ghostrider may look wimpy. Once you howl down the first drop with your hands in the air and come out of your seat, (below), the laughing is over and you hang on to survive this wild ride. Note the people that have their hands up !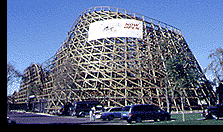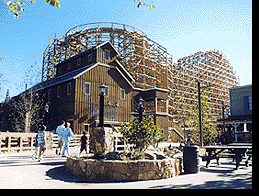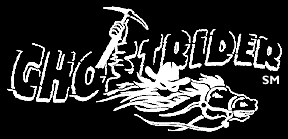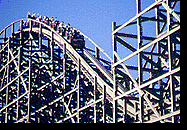 A few tips: Hang on ! The line can be up to three (3) hours. Ride Ghostrider twice in the morning when the wait is only 30 minutes. The best view is the front. The roughest ride is the back.  New riders and kids should ride the front. Come back to ride at night and see the eerie glowing track ! Most of all don't pick up any hitchhiking miners !

After a warm greeting from a ghostly miner's voice, you are kindly sent out of the station. Following the first wicked and furious 108 ft. drop, Ghostrider remains relentless throwing you left and right. It's like something evil is driving this runaway train faster and faster, hence the name, Ghostrider and why I rate this ride so high !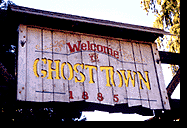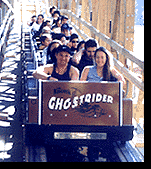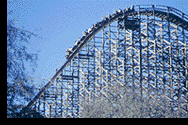 Ghost Town established in 1885. (above)

A few specs:

Maximum Height

118 feet
Maximum Drop

  108 feet
Maximum Speed

60 mph
Track Length

    4533 feet
Duration



2 min 30 sec.
My rating



10/10

(Below) Panorama view of, Ghostrider. Excellent !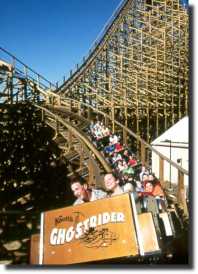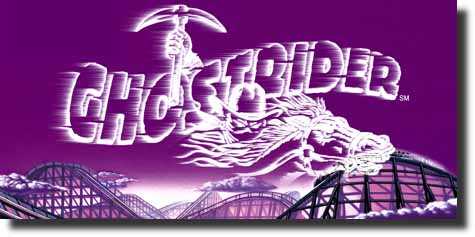 Warning: May not be suitable for those with a weak neck or back!