Magnum XL 200: The Best Hypercoaster in the Midwest !

Excuse me while I kiss the sky writes Jimi Hendrix. This Mega Hypercoaster was the first of its kind to break the 200 foot barrier. Magnum XL 200 has a first drop of 204 feet. You scream at the whopping speed of 70 mph. Built in 1989 this hypercoaster soon set a new set of standards by which steel rollercoasters were to be judged.

The second drop (below) is just as impressive as the first which hurls you through a tunnel. After this drop you are propelled through a double helix. This is a ride where you may want to hang on tightly. The intensity continues almost to the end with maximum air time. This is why I find this hypercoaster the best of its kind.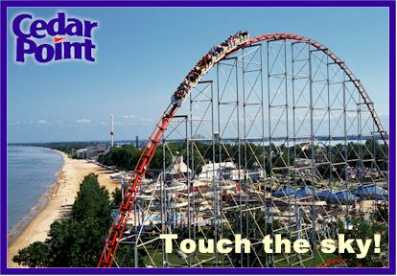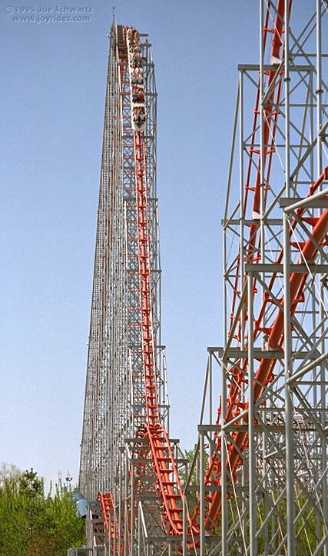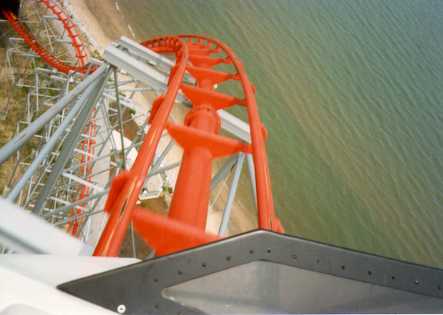 The double helix is followed by two more tunnels and several moments of air time. Photos by Joe Schwartz: you can visit his site
Joyrides
,
Cedar Fair
and
Kevin Hulme.
Thank you !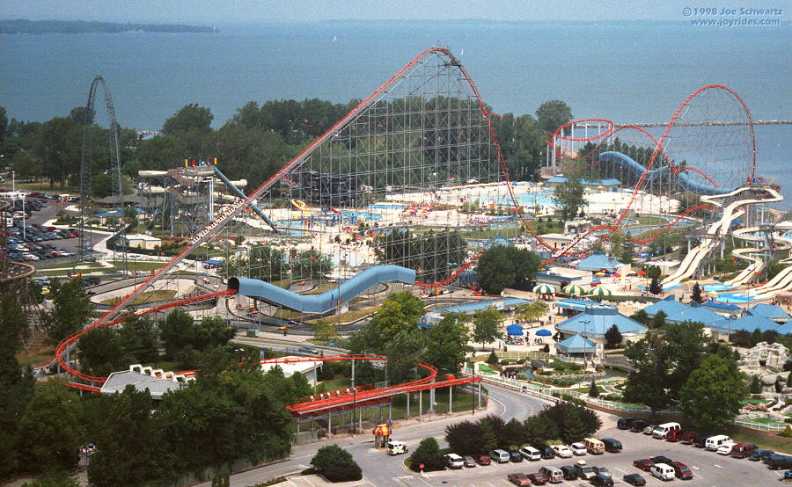 A few tips:

Ride this in the back for the most air time or in the front for the best view. You want to ride this at least 3 times to really enjoy the magnitude of the ride.

A few specs:

Maximum Drop:


204 feet
Maximum Speed


70 mph
Track Length


  5382 feet
Ride Duration


2 min. 30 sec
My rating




10/10