A few tips: Hang on ! The line can be up to three (3) hours. Ride Mamba several times in the morning when the wait is only 20-30 minutes. The best view is the front. The back provides the most air time. The air time in the back may be a little much for young children so kids should ride the front. Come back to ride at night !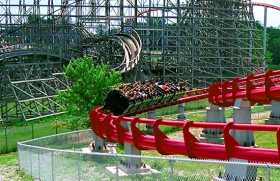 Mamba : At 75 MPH One of the Fastest Rollercoasters on the Planet !

In Kansas City, Missouri you'll encounter a hypercoaster called the Mamba at Worlds of Fun. The Mamba is laid out like a snake complete with coil !

The Mamba stands at 210 feet dwarfing all the other thrills including the 200 foot tall Detonator ! (left) The steep angle of the first drop may even cause you to fall forward (below). This snake's got bite so hang on tight ! Check out the other stats. (right)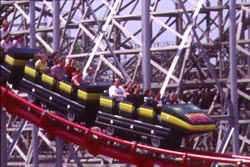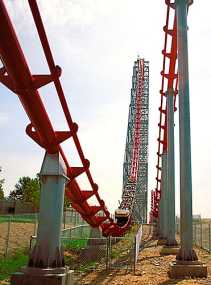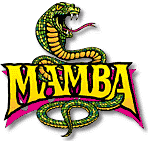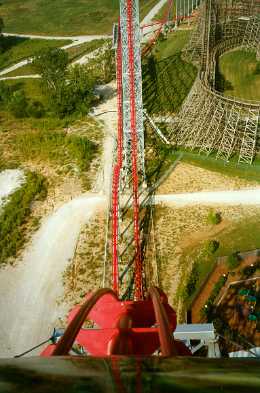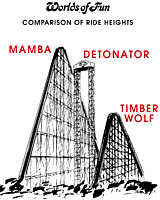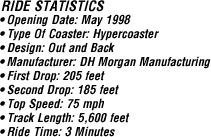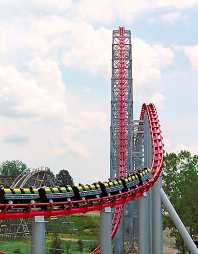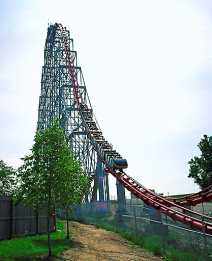 The first drop (below) is well worth the journey up the lift hill ! Air time is incredible !


After the coil you head back to the station with a few more hills and additional air time. Hold on tight for the strike of the Mamba is massive. The speed comes from the sleek aerodynamic design of the train.

Warning: May not be suitable for those with a fear of high places.

The second drop adds more air time and leads into the coil. (below)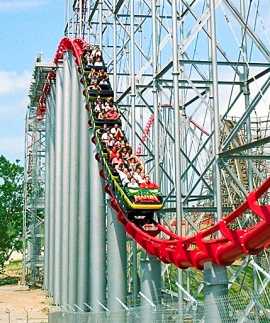 The incredible 540 degree coil where speed is what its all about. (below)

In spite of the high speed, there is no windshield on the train, which is why it bullets at 75 MPH. So sit back, let the wind blow in your hair, and don't forget your comb for, the Mamba is about to strike.

My rating




10/10