Superman: The Ride of Steel: One of The Best Hypercoasters on the Planet !

The lift (right) takes up you quickly. You get an amazing view of the Darien Lake area before falling to earth (far right and below). This is followed by a long curve at near ground level through a cool mist.

The second drop is high too and again you speed through another huge curve.

You return to the station after a series of smaller hills.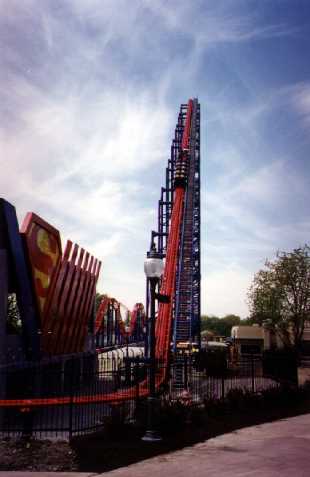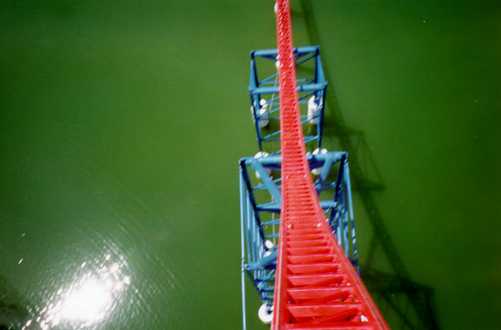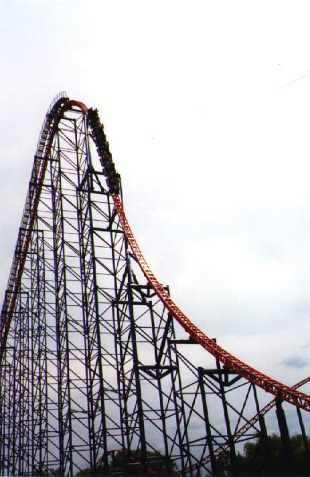 Six Flags Darien Lake is the proud owner of this steel giant with a first drop of 207 feet. What makes Superman: the Ride of Steel the best, is the angle you dive toward earth: over 70 degrees ! This angle is so steep that you may fall forward, so hang on as you fly a quick 74 mph. Once on the ground you pass through a cool mist and maintain high speed for several seconds before climbing up the next hill. Awesome !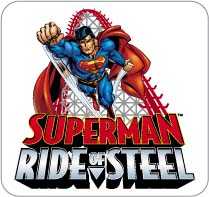 A few tips:

Ride this in the back for the most air time or in the front for the best view. You want to ride this at least 3 times to really enjoy the magnitude of the ride.

A few specs:

Maximum Drop:



207 feet
Maximum Speed



74 mph
Track Length



  5382 feet
Ride Duration



  2 min. 30 sec
My rating





10/10