A few tips: The wait can be 2-3 hours so ride in the morning as early as possible and ride in the front and back. Come back at night and ride again. The tunnels at night are much better because you cannot see where you are going.

Top Gun: The Jet Coaster: Best Single Track Suspended Rollercoaster on earth!

Paramount Carrowinds is home to Top Gun: The Jet Coaster located on the state line of North and South Carolina. In fact this is the only amusement park where the state line is in the park.

Your mission, should you accept, is to go through the Top Gun academy where you will be tested as a pilot. You will fly your jet through a series of manuevers. If you do well, you will earn the title of a Top Gun pilot.

This coaster is an exciting ride. The first drop (left) gets you at  top speed of 60 mph so you can enter the first loop (below).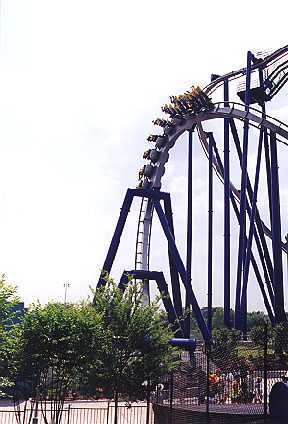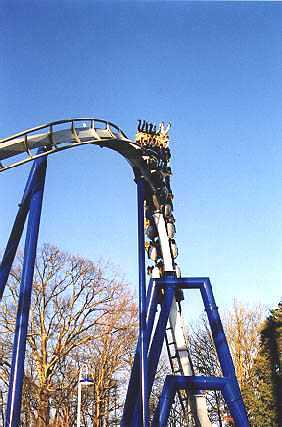 Photos by Brett Clancy. Thank you!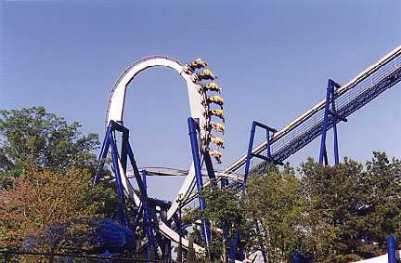 A few specs:

Maximum Drop


115 feet
Maximum Speed


62 mph
Number of Inversions


6
Track Lenght



2956 feet
My rating




10/10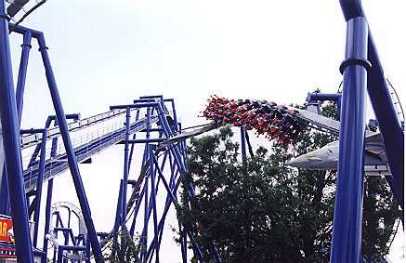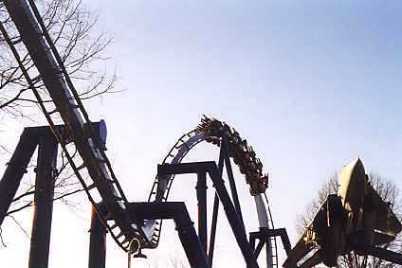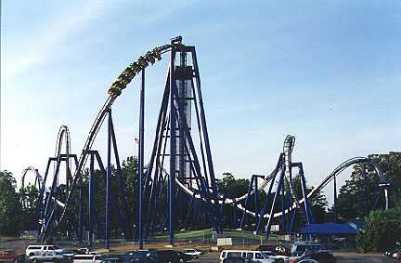 The second inversion immediately follows. (below) The rush is awesome !

The third inversion even adds more to the rush. (below)

The fourth & fifth inversions (below) are connected by an underground tunnel (next page) with cool spraying mist.

The sixth and last inversion (on the next page) leads you back to the station. Top Gun is 100% pure adrenaline rush !

You'll get  a lot of G's on this coaster !