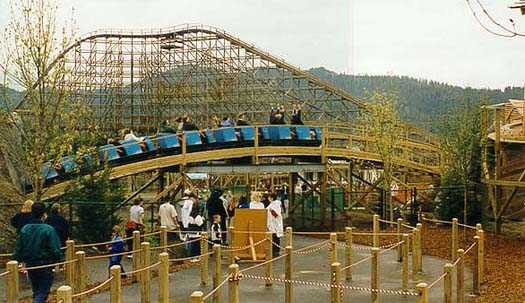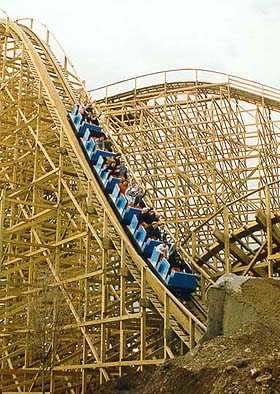 Tremors: The Most Unique Wooden Rollercoaster on the Planet!

Located in a small town, Athol, Idaho is Silverwood Theme Park which has a most unusal rollercoaster called Tremors. Unusual because it goes over and underground several times through tunnels.

The first drop (right) takes you underground. You come back up into the gift shop only to go into another underground tunnel . (below)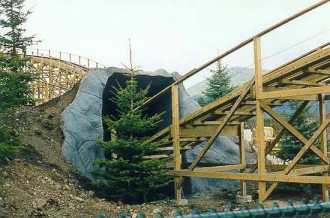 One of the many underground tunnels you go through. (below) The low clearance within the tunnels is why you keep your hands down.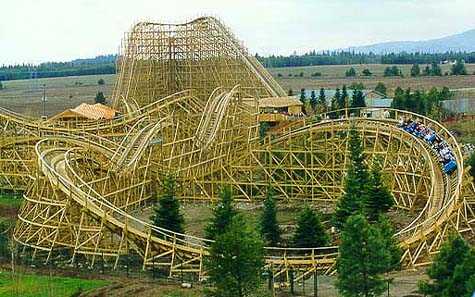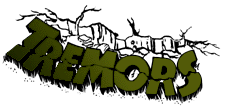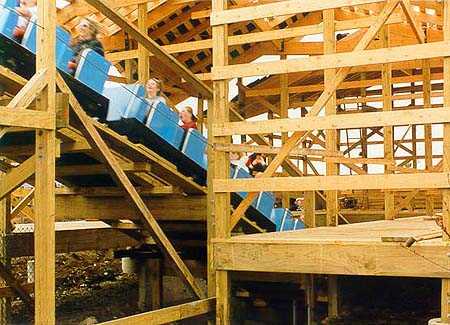 Warning: Not to be taken lightly. Keep your hands down and inside the train at all times.  May not be suitable for those who have a weak neck or back.

A few specs:

Maximum Drop



90 feet
Maximum Speed


55 mph
Track Length



3153 feet
Number of tunnels


    4
Ride Duration



    2 minutes
My rating




10/10
A few tips: Keep your hands down. Ride Tremors a few times, a couple in the front and a couple in the back. The lines usually aren't too long. Save a couple of rides for the night, because Tremors is even better at night.